ORDER YOUR LATEST LENSES FOR YOUR OWN NEW OR USED FRAME!
Relensing your frame with your latest RX is easy! Just choose your lens type and options and upload your RX!  After your order is placed we will send a pick up box to your address and mail back your glasses with your new lenses in 7-10 days!  If you don't have access to your paper prescription, and your optical RX has not changed,  you can choose to copy the exact same prescription already on your lens with the "duplicate lens", option! A new lens starts at $89, shipping included!  Premium lenses and features like, antiglare, polarization, thinner lenses, photochromatic and tints are available!  
Feel free to call our customer service department with questions at (347) 254-1625.
See Details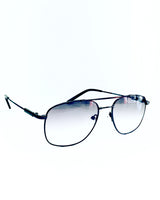 THE FLEX ATHLETIC COLLECTION!
Introducing Myeyeglassclub's flex athletic frames! Lightweight, flexible frames that can be ordered with or without your RX prescription! (pictures shown: Flex Jet in gunmetal with a gradient gray lens)
SEE OPTIONS